CenarioVR® Introduces Clips!
Michelle_Stone
Community Marketing Manager |
Community Member
Posts: 22
eLearning ROCKSTAR Admin Team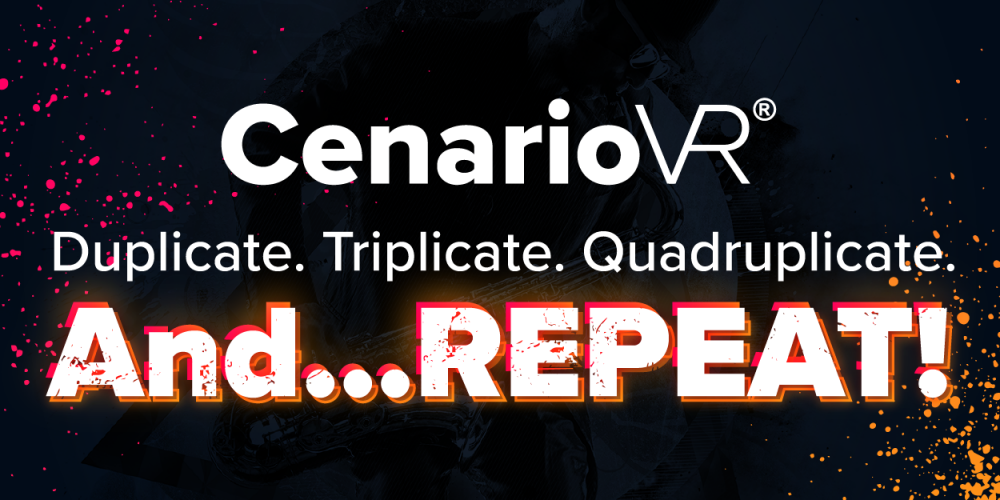 Now that you've built the perfect immersive experience, you can reuse it.
Once you create and set up the perfect scene, just package your objects and resources into a reusable Clip.

Save a Clip: Save a portion of your scenario to the new Clips tab of the media library. Then reuse it and modify it in as many scenarios as you would like.
Use a Clip: Simply insert your clip into any scenario.
Share a Clip: Export a clip to your local machine and share it with your team.
Copy & Paste Between Scenarios: Simply copy a set of objects, then paste into a new scenario. All the actions, resources, and variables copy over seamlessly. View a short video on how it's done!
We've also added Desktop Touch for Published Content, so now you can use your fingers to navigate the 360-degree environment on an iPad in Desktop mode, or a touchscreen laptop or surface device.
Log in and learn more!/p>
---
Michelle L. Stone, CSM, GAIQ

Community Marketing Manager




e: [email protected]

This discussion has been closed.
Categories
33.1K

Lectora®

22

ELB Learning Content

321

CenarioVR®

41

Rockstar Learning Platform®

108

CourseMill®

47

ReviewLink®

5

The Training Arcade®

934

All Things eLearning